Portfolio Insights
Behind the Deal: Copeland, Formerly Emerson Climate Technologies
Hear from the team involved in Blackstone's latest investment in the energy transition—a marquee $14 billion transaction announced last year amid a challenging market environment.
---
Homes and commercial buildings are responsible for about 40 percent of global energy consumption and 33 percent of greenhouse gas emissions1, in great part due to the heating, ventilation, and cooling (HVAC) systems used to help keep them at comfortable temperatures. This creates a compelling opportunity for innovative new technologies, a key focus of Blackstone's investments in the energy transition to create value for our investors.
Copeland, a unit of global industrial technology and software company Emerson Electric Co., is a global leader in compressors and controls used for residential and commercial heating, cooling and refrigeration. Its products are primed to help consumers and businesses shift to more energy-efficient and climate-friendly options in these areas.
In October 2022, Blackstone announced a $14 billion agreement to buy a majority stake in Copeland, then known as the Climate Technologies division of Emerson.
We sat down with two key members of the Blackstone deal team, Seth Meisel and Nick Kuhar, to discuss how this deal came together despite a turbulent market environment, and how Blackstone intends to partner with Copeland to drive the business' next stage of growth.
---
Can you provide an overview of the Copeland business and how it relates to the energy transition?

Seth Meisel: Copeland provides compressors and controls used for air conditioning homes and buildings, and refrigeration, as well as other related products.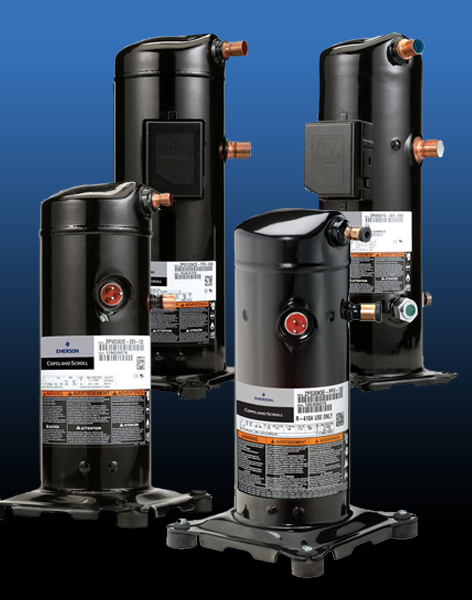 The vast majority of the business—around 80 percent—is focused on replacing or upgrading existing units. This is incredibly important to energy efficiency: for example, a new residential home air conditioning system installed in the United States today is typically about 15 percent more efficient than a 10–15-year-old system that it's replacing.
Nick Kuhar: A compressor is also a key component of a heat pump, an increasingly widely adopted, energy-efficient HVAC technology that effectively functions as a reverse air conditioner. It pumps heat into the home to warm it in colder months or releases hot air to the outside to cool it in warmer months.
These systems are powered by electricity. It's like driving an electric car—as the electric grid increasingly moves towards more renewable sources of energy, heat pumps allow us to heat our homes with lower emissions.
This deal was signed at a time of significant turbulence given rising inflation and interest rates – when many people thought the market to finance large-scale private equity deals had closed shut. How did you overcome that and what does it say about Blackstone's position in the market?
SM: As this transaction shows, there is a market even in tough times for high-quality businesses. I believe it also shows Blackstone's competitive differentiation in the market—both in our ability to do carve outs of divisions from larger businesses and corporate partnerships, and in how we finance transactions.
One of the key challenges was that the capital markets were seizing up, making traditional deal financing sources virtually unavailable at scale. In a typical transaction, a private equity firm might rely on a financing commitment from a small handful of investment banks to underwrite the entirety of the deal—which then syndicate that financing to others down the road. That was not a viable option here given the market. And so together with our dedicated capital markets team and our partners at Emerson, we developed a unique, alternative financing strategy where Blackstone Capital Markets would raise financing directly from banks and direct lenders. That team, led by Jon Kaufman, executed on this strategy brilliantly, putting together this financing from over 30 parties without an intermediary.

NK: I think this is a deal that very few—if any—other private equity firms could do. It requires someone with Blackstone's extensive resources, expertise, and capital base—and most importantly a long-term reputation with both lenders and sellers as a trusted partner in complex transactions.
How did the deal first come about?
NK: We've been building this partnership for well over a year. We developed a strong relationship with Emerson's management team, highlighted Blackstone's unique capabilities, and aligned with them on the go-forward, post-closing vision for Copeland which made us Emerson's partner of choice. Copeland is a very high-quality business and a leader in its market, but it was no longer part of Emerson's core strategy. We all believed it was best suited to thrive as a standalone business rather than part of a larger company— so it could benefit from focused attention and investment.  
SM: We have a long history of successful corporate partnerships and carve outs—like our transaction with Thomson Reuters for its former "Financial & Risk" business that is now known as Refinitiv—and we take a collaborative approach. We have a deep bench of investment and operating professionals to evaluate large and complex transactions, giving our partners confidence we'll be able to get these kinds of deals done and deliver value for all parties. In a corporate partnership like this, the seller retains a stake in the business, so they also share in the potential upside going forward.
What made this an attractive investment for the long term? And what's next for Blackstone's partnership with Copeland?
SM: Blackstone looks for investments with tailwinds that will continue for many years to come to create long-term value for our investors. Increased demand for cooling as temperatures rise and we experience more severe heat events with a changing climate is causing air conditioning units to run harder and longer, which increases replacement demand. Additionally, more and more people are moving to warmer areas like the South and West of the United States, which will also contribute to increased usage.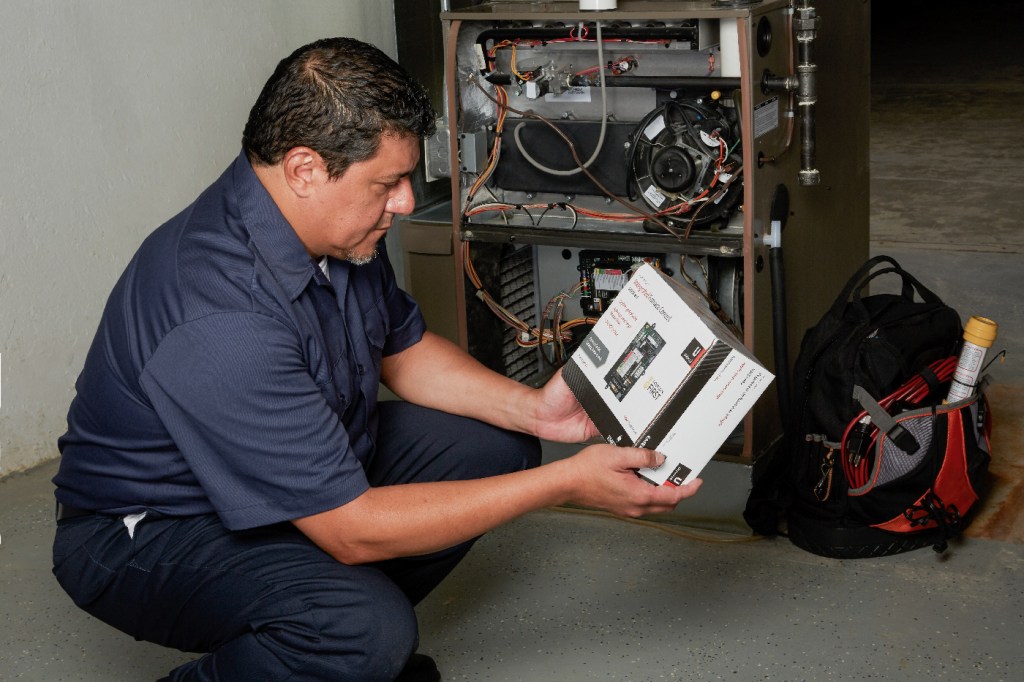 NK: The growth story is really going to be driven by product innovation rather than new construction in the US housing market as some might guess—given the vast bulk of its profits are from replacing existing units with more energy efficient products when they break down. Improving energy efficiency and reducing climate impact is a key priority for policymakers globally. The United States is implementing regulations mandating improved energy standards for commercial air conditioners and heat pumps in 2023.  Europe has enacted fossil fuel heating regulations that will result in an estimated 30 million of new heat pump installations by 2030, and the US has also put in place substantial funding and tax credits to incentivize heat pump adoption. Copeland's products will play an important role in achieving these goals in the coming years.

SM: Home heating and cooling are among the most important areas as we move towards energy efficiency. Copeland has more than 1,400 research and development professionals and spends more than $100 million annually developing next-gen technologies. This aligns perfectly with Blackstone's focus on investing in market leaders with sustainable growth tailwinds and resilient earnings profiles. We're excited to continue growing the business together.
is article was updated on August 25, 2023, to reflect the rebranding of Emerson Climate Technologies to Copeland. No other changes were made.
1Tricoire, Jean-Pascal. 'Why buildings are the foundation of an energy-efficient future'. World Economic Forum, 2021.
The views expressed in this commentary are the personal views of Seth Meisel and Nick Kuhar and do not necessarily reflect the views of Blackstone Inc. (together with its affiliates, "Blackstone"). The views expressed reflect the current views of Seth Meisel and Nick Kuhar as of the date hereof, and none of Seth Meisel, Nick Kuhar or Blackstone undertake any responsibility to advise you of any changes in the views expressed herein.
While Blackstone believes ESG factors can enhance long-term value, Blackstone does not pursue an ESG-based investment strategy or limit its investments to those that meet specific ESG criteria or standards, except with respect to products or strategies that are explicitly designated as doing so in their offering documents or other applicable governing documents. Such ESG factors do not qualify Blackstone's objectives to seek to maximize risk adjusted returns. A decision to invest should take into account the objectives and characteristics of the relevant fund as set out in more detail in the applicable offering documents. Further information can be found at www.blackstone.com/european-overview.
Certain of the information contained in this article has been obtained from portfolio companies and/or sources outside Blackstone, and could prove to be incomplete or inaccurate and is current only as of any specific date(s) noted therein. Blackstone makes no representations as to the accuracy or completeness of the information obtained from such portfolio companies and/or sources and neither Blackstone nor any of its affiliates takes any responsibility for, and has not independently verified, any of such information. Unless otherwise stated, references to ESG initiatives, priorities or practices at portfolio companies are not intended to indicate that Blackstone has materially contributed to such actions and such initiatives, priorities, or practices are subject to change, even materially, over time. Further, neither Blackstone's provision of this article, nor any information contained therein, is to be construed as an offer to sell, or the solicitation of an offer to purchase, any security. This content is provided for informational purposes only and there is no guarantee that Blackstone will invest in similar opportunities in the future.
For more information about how Blackstone collects, uses, stores and processes your personal information, please see our Privacy Policy here: www.blackstone.com/privacy.
---
Stay up-to-date
Sign up for our latest insights and firm announcements.