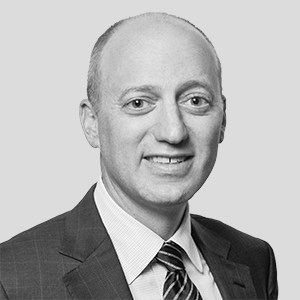 Mr. Meisel is a Senior Managing Director in the Private Equity group based in New York.  Mr. Meisel heads Blackstone's private equity transactions in the Industrials sector and has been involved in Blackstone's investments in Cloverleaf Cold Storage, Interior Logic Group, and Chamberlain.
Before joining Blackstone, Mr. Meisel was a partner at Bain Capital focused on the Industrials sector.  He has served as a director on the boards of public companies Sensata Technologies, Trinseo, and Veritiv as well as on the boards of several private companies and non-profit organizations. Mr. Meisel currently serves on the boards of Gates, Interior Logic Group and Chamberlain as well as on the boards of non-profits The Ethical Culture Fieldston School, The Opportunity Network, and City Year New York. Additionally, he is an active member of the Saltaire Volunteer Fire Company. Previously, he was with Mercer Management Consulting (Oliver Wyman) in New York and Hong Kong. 
Mr. Meisel received a BA in Economics from Princeton University cum laude and an MBA from Harvard Business School with High Distinction as a Baker Scholar.