Portfolio Insights
How COVID-19 is Reshaping Enterprise Technology
Bob Barthelmes, Managing Director in Portfolio Operations, discusses the pandemic's impact on the enterprise technology landscape and how Blackstone helps its portfolio companies adapt and innovate.
---
The COVID-19 pandemic has required many companies to fundamentally alter the way they do business – including, in many instances, moving some or all of their operations online. We sat down with Bob Barthelmes, Managing Director in our Portfolio Operations group, to discuss how businesses should think of the "new normal" when it comes to technological capabilities, and how technology leaders can prepare their companies for the future.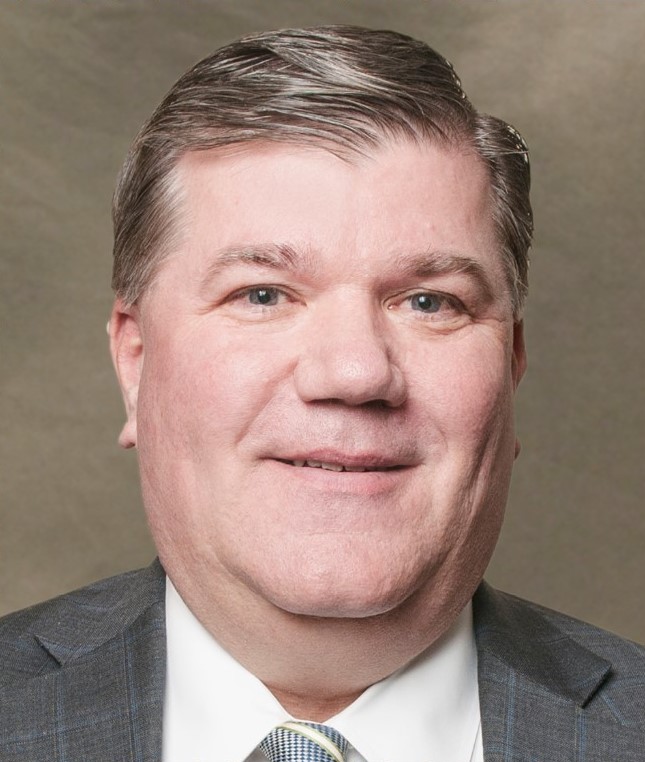 Bob Barthelmes is a Managing Director in the Portfolio Operations group, providing strategic support and advice to the firm's investment teams and portfolio companies with a focus on technology, operations, and digital transformation. Before joining the Portfolio Operations group, Mr. Barthelmes was a Senior Advisor to Blackstone working to leverage Blackstone's technology investments across the portfolio.
We've often heard about the pandemic accelerating technological adoption among consumers and businesses. Do you agree with that characterization?
Absolutely. Technical innovation such as cloud computing, modern application development, and mobility are giving consumers greater access to services right from home. As a result, a range of industries — from healthcare to entertainment – need to shift to keep up with the trend. On-demand business models, such as mobile apps that let you deliver groceries to your door or through a curb-side pickup, are on the rise. I believe growth in this sector is unlikely to recede, even when the pandemic is over.
Take the growing popularity of telemedicine, which provides on-demand access to healthcare, often using cloud-enabled mobile apps. Especially given COVID-related precautions around in-person visits, telemedicine has made seeing the doctor simpler and more convenient, while still being safe. In the entertainment industry, meanwhile, streaming services are reshaping the way content is being delivered to consumers.
Businesses are also realizing that many of their operations can be carried out virtually. The travel costs required for corporate trainings, for example, are becoming increasingly difficult to justify when remote onboarding has been successful at a fraction of the cost.
How has Blackstone helped its portfolio companies strengthen their technological capabilities during COVID?
At the start of the pandemic, we were focused on maintaining business continuity at our portfolio companies, providing them with online collaboration and meeting tools to rapidly enable work from home. Our efforts then shifted towards accelerating digital transformation within the companies. We conducted digital innovation sessions for companies with traditional brick and mortar business models, aimed at exploring ways to transition their operations to a digital environment.
The pandemic provided a catalyst for management to work closely with their CIOs and CTO to better integrate technology into their businesses. Across our portfolio, I think there has been a renewed understanding that technology leaders need to remain aligned with, and are crucial to, the success of the business. We supported this alignment by partnering with Microsoft to help our portfolio companies implement cloud-based collaboration and productivity tools while also accelerating cloud migration onto Azure. Standardizing on Microsoft technology and working with the Microsoft team has helped our portfolio companies realize the benefits of innovating and collaborating using technology.
What are some of the major trends or changes that CIOs should be preparing for as consumer behavior shifts towards digital in the years ahead?
In my view, there are three major trends that will define the technology environment over the next few years.
Firstly, the digital transformation acceleration seen during the pandemic supports the idea that technology plays a vital role in all types of businesses. Increasingly, traditional companies need to strengthen their digital offerings to remain competitive. In 2020, the U.S. Bureau of Labor Statistics noted that the "employment of software developers is projected to grow 22 percent from 2019 to 2029″1, while a McKinsey study found that companies with "high-velocity" software teams – those with the latitude within their organizations to innovate and challenge entrenched norms – had stronger business performance.2
Secondly, the digital workforce is here to stay. While in-person collaboration has its benefits, stigmas associated with remote work have largely dissolved during the pandemic. Companies should prepare to maintain at least some digital work capabilities for new recruits and existing employees. While we are now used to online meetings using Zoom or Teams, I would expect functional enhancement around usability to minimize user fatigue and add nuances common in an office environment such as ideation sessions and private conversations. Technologies such as AR/VR may play a role in this next generation of meeting technologies.
Thirdly – and most critically – the pandemic has increased the importance of cyber security considerations for IT leaders. The rise of remote work during the pandemic has only underscored the necessity of preparing for and mitigating cyber threats.
Ultimately, this period has shown the essential role IT leaders play in driving the success of their businesses. At Blackstone, we make it a priority to facilitate collaboration between tech leaders and business heads to make our portfolio companies more resilient and effective in today's environment.      
—
The Blackstone Portfolio Operations team helps our portfolio companies optimize their businesses in areas like Enterprise Technology and more by leveraging our scale, expertise and global network. Learn more about the resources we offer to strengthen our companies.
The views expressed in this commentary are solely the views of Bob Barthelmes and do not necessarily reflect the views of Microsoft Corporation (together with its affiliates, "Microsoft").
---
Bureau of Labor Statistics, U.S. Department of Labor, Occupational Outlook Handbook, Software Developers. Sept 2020.
2. "Developer Velocity: How software excellence fuels business performance". McKinsey, 2020.