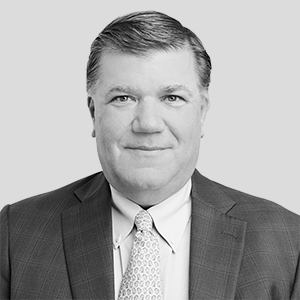 Bob Barthelmes is a Managing Director in the Portfolio Operations group, providing strategic support and advice to the firm's investment teams and portfolio companies with a focus on technology, operations, and digital transformation. Before joining the Portfolio Operations group, Mr. Barthelmes was a Senior Advisor to Blackstone working to leverage Blackstone's technology investments across the portfolio.
Prior to engaging with Blackstone he was the EVP and GM of the Open Source Division and CIO at Finastra (formerly Misys Corporation), and the Global Vice President of Business Consulting Services at IBM. His team at Misys was featured in Harvard Business Review's, "Great Leaders in Innovation."
Mr. Barthelmes received his BS from the University of Massachusetts, Lowell with a major in Business Administration and a minor in mathematics/computer science. He attended IBM Executive Programs at Harvard Business School and the Wharton School of the University of Pennsylvania. He previously served on the Executive Committee for the Frank Lloyd Wright Foundation, Dean College Board of Trustees, Hibernia College Board of Overseers and the Beverly Education Foundation.