Market Views
The GSO Quarterly Credit Brief: The U.S. middle market with Marc Wolpow of Audax Group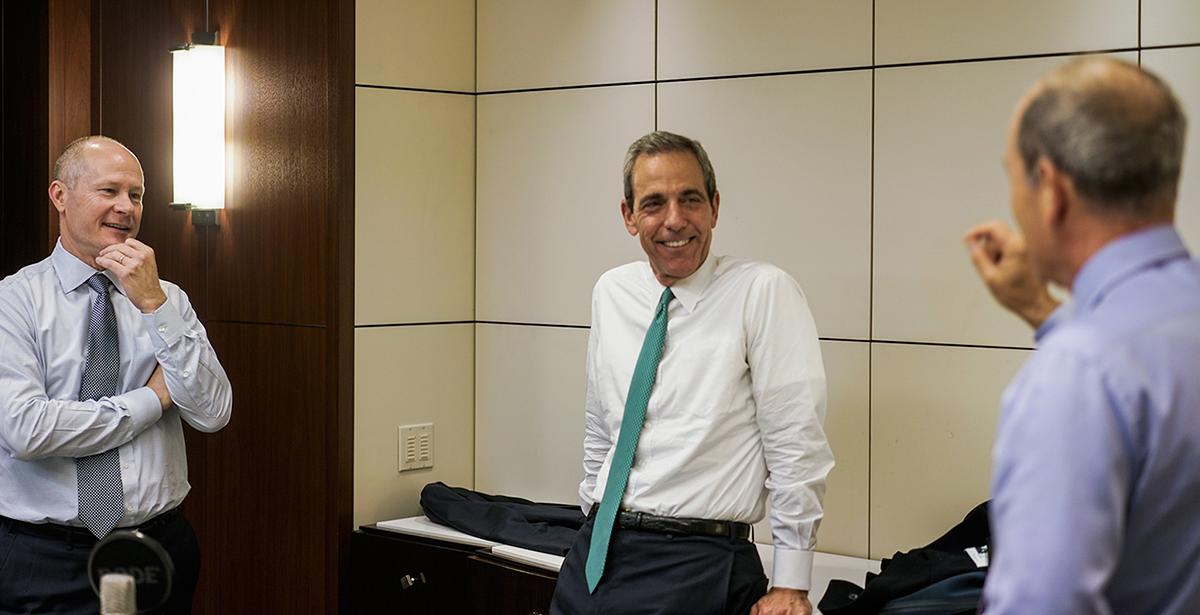 In this installment of the GSO quarterly podcast, Dwight Scott and Bennett Goodman sat down with Marc Wolpow of Audax Group, a leading investor in the U.S. middle market. Dwight, Bennett and Marc discuss the evolution of this segment of the economy, the state of the credit markets today, and the ongoing partnership of Audax and GSO.
Subscribe to the Blackstone Podcast
Marc B. Wolpow is Co-Chief Executive Officer and Co-Founder of Audax Group. Along with his business partner, Geoff Rehnert, Mr. Wolpow manages the firm, chairs the firm's investment committee, and has overseen all phases of Audax Group's development since its founding in 1999.
Bennett Goodman is Chairman and Co-Founder of GSO Capital Partners, and a Senior Managing Director of Blackstone. He is a member of the Board of Directors of Blackstone and sits on the firm's Management Committee.
Dwight Scott is a Senior Managing Director of Blackstone and President of GSO Capital Partners. He oversees the day-to-day management of GSO and sits on the investment committees for GSO's energy funds, mezzanine funds and rescue lending funds.
_______
Neither this blog post, nor the podcast nor any of the information contained herein or therein constitutes an offer to sell, or a solicitation of an offer to buy, any security or instrument in or to participate in any trading strategy with any Blackstone fund or other investment vehicle.
Past performance is not indicative of future results and there is no assurance that any Blackstone fund will achieve its objectives or avoid significant losses. This blog post and the podcast may contain forward-looking statements; such statements are subject to various risks and uncertainties.
For information about Blackstone's business, including risks and financial information, please refer to our most recent Annual Report on Form 10-K filed with the Securities and Exchange Commission. For additional information, see Blackstone's public filings at ir.blackstone.com.