Firm News
Q&A: Jonathan Pollack on the Growth of Blackstone Real Estate Debt Strategies
We caught up with Global Head of BREDS Jonathan Pollack to discuss the growth of the platform and his team's strategy.
---
Blackstone has long been recognized as a global leader in private equity and real estate investing. But over the last decade the firm has also grown an impressive real estate debt platform into a business whose size rivals some of the biggest real estate companies in the world.
Blackstone's final close of its most recent real estate debt strategies fund, BREDS IV, was the latest example of the tremendous growth of this platform.
BREDS IV announced the close of $8.0 billion of total capital commitments on September 22, making it the largest real estate credit fund ever raised. Over the last decade, Blackstone Real Estate Debt Strategies has increased its assets under management to $26 billion as of the second quarter. This is noteworthy considering that BREDS had $10 billion assets under management only five years ago.
Blackstone Real Estate launched BREDS under the leadership of Michael Nash in 2008 when the firm saw an opportunity to provide more comprehensive financing solutions with efficiency. Jonathan Pollack took over as Global Head of BREDS in 2016, and the business has continually evolved to successfully navigate different credit environments.
BREDS is an example of how a Blackstone business, in this case Real Estate, can utilize its breadth, scale and deep knowledge, to deliver differentiated investment solutions and results for LPs, as they seek new ways to deploy capital beyond the business's opportunistic vehicles.
We caught up with Jonathan Pollack to talk about the close, the platform's evolution and how it plans to continue providing creative financing solutions for borrowers in today's quickly-changing environment.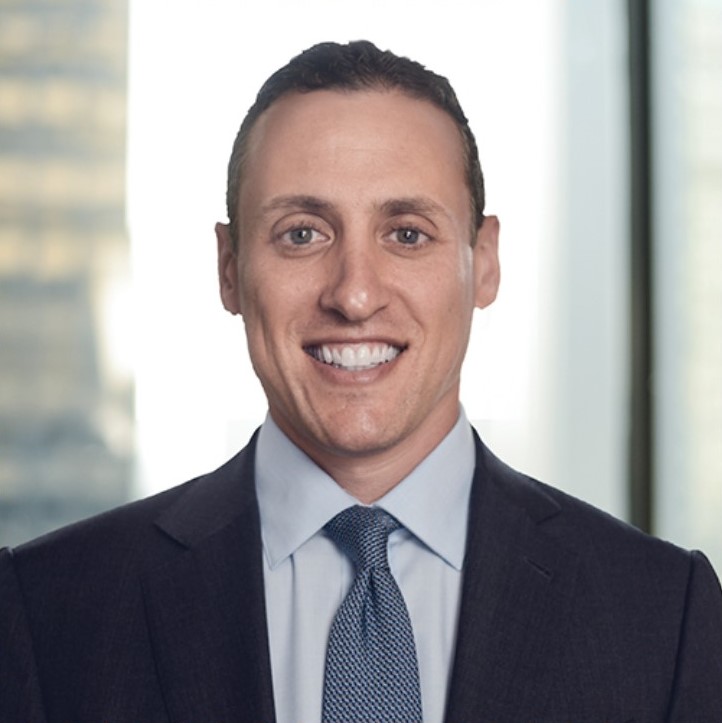 What makes BREDS an attractive product, and how did this become a historic fund?
Since the business was founded, we have provided capital at scale to our borrowers who are investing in major real estate markets around the world. The capital and liquidity we provide ultimately stimulates economic growth in these markets, while delivering current income and equity-like returns with downside protection to our investors, which include retirement systems for teachers, nurses, firefighters and other pensioners.
The COVID crisis amplified significant shifts already underway in real estate and created market dislocation that should result in attractive opportunities for BREDS. Our investors recognized that our investment platform was built to address quickly changing environments like this one, and they trusted us with meaningful capital – notably, more capital than we raised for BREDS III.
What has differentiated Blackstone in the real estate debt investing space?
It starts with the scale of our business, both within BREDS and as part of the Real Estate platform at Blackstone. We operate at an institutional level in North America, Europe and Australia, which allows us to be highly selective in the deals we pursue, and to have a well-informed view of the relative risk-reward of a given opportunity. Often times the investments you decide not to pursue are more important than the deals you do, and our presence in these geographies and asset classes gives us the perspective to find the safest opportunities that meet our return targets.
On this point, I can't emphasize enough the importance of being part of the Blackstone Real Estate platform. We're able to draw from the team's global real estate expertise, real time proprietary information and relationships to provide a broad set of solutions to our clients.
The natural synergies of the BREDS business also go beyond Real Estate. We work closely with GSO, Tac Opps, BAAM and Blackstone Insurance Solutions on a wide variety of real estate related debt products, and we all benefit from each other's expertise and market access.
How will you look to deploy capital from this fund?
The two key factors which help drive our capital deployment are (1) this unique economic environment and (2) the broad opportunity set we can address. The COVID-19 virus is shaping real estate markets in ways that are still evolving, and that sort of transition and uncertainty is what our capital is built for. Our breadth, and the size and expertise of our team, has given us the ability to source transactions globally, differentiate amongst opportunities, and importantly, be selective.
We will continue to remain true to the key tenets that have defined our success over the years. Chief amongst these are (1) underlying real estate fundamentals, and (2) the strength, sophistication and credibility of our borrowers. We are fortunate to work closely with the best real estate operators in each market, and this expertise is critical in this uncertain environment. We prioritize the quality of our borrowers in every investment decision we make.