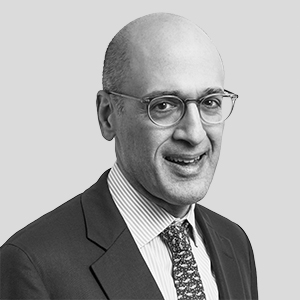 Vik Sawhney is Blackstone's Chief Administrative Officer, Global Head of Institutional Client Solutions, and a member of the firm's Management Committee.
Since joining Blackstone in 2007, Mr. Sawhney started Blackstone Capital Markets and also served as the Chief Operating Officer of the Private Equity group.  Before joining Blackstone, Mr. Sawhney worked as a Managing Director at Deutsche Bank, and prior to that at the law firm of Simpson Thacher & Bartlett.
Mr. Sawhney currently sits on the Board of the Blackstone Charitable Foundation. He is also the Board Chair of Dream, an east Harlem-based educational and social services organization, and a Trustee of Quinnipiac University. He graduated magna cum laude from Dartmouth College, where he was elected to Phi Beta Kappa. He received a J.D., cum laude, from Harvard Law School.