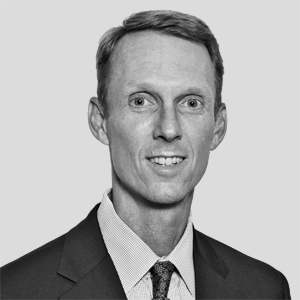 Tom Morrison is a Senior Managing Director of Blackstone, and co-President of Blackstone Private Equity Strategies (BXPE), a fund which provides investors with a diversified portfolio of private investments.
Mr. Morrison joined Blackstone in 2011 to lead the firm's Equity Capital Markets activities across our businesses globally. In 2020, he joined the firm's Private Wealth Solutions group to focus on senior relationships with private wealth investment firms, and strategic initiatives focused on expanding access with new products, geographies, model portfolios, co-investments and capital markets.
He is an Advisory Council Member for the Chartered Alternative Investment Analyst (CAIA) Association, an Advisory Board Member for the Kellogg Finance Network, and is Co-Chairman of the Friends of Harvard Basketball.
Mr. Morrison received a BA from Harvard College, majoring in Economics.  He also received an MBA from the Kellogg Graduate School of Management, with majors in Management, Finance, and Marketing. Mr. Morrison also studied at the University of London, University College.