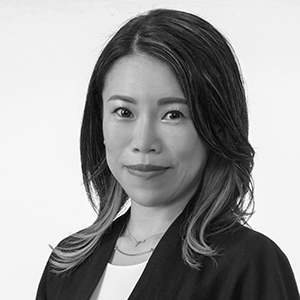 Tammy Hayashi is a Managing Director in the Legal & Compliance Group and is based in Tokyo.
Before joining Blackstone in 2016, Ms. Hayashi spent close to 12 years at Goldman Sachs in Compliance and Internal Audit departments in Tokyo and NY where she was most recently a Vice President in Central Compliance managing teams that handled regulatory compliance and employee services.
Previously Ms. Hayashi worked at Merrill Lynch and KPMG in Tokyo and NY as a US CPA. Ms. Hayashi received a BA from Sophia University in Japan where she graduated cum laude.