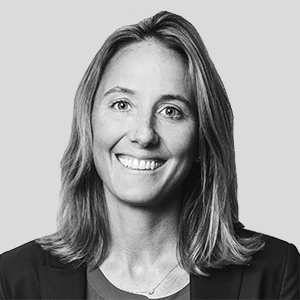 Sloane Schuster is a Senior Managing Director and Global Head of Real Estate Product Management in the Real Estate Institutional Client Solutions Group.
Prior to joining Blackstone in 2016, Ms. Schuster worked at Apollo Global Management, where she was a Principal and product specialist, coordinating investor relations and marketing activities for the firm's real estate business.  Before joining Apollo, Ms. Schuster was a Principal and the Director of Investor Relations at Siguler Guff & Company, where she managed a team of investor relations professionals and coordinated marketing efforts for the firm's credit, private equity, and real estate funds.  Ms. Schuster began her career at Lehman Brothers where she worked in Fixed Income Sales covering institutional clients.
Ms. Schuster received a BA in Economics from Union College and an MBA from Columbia Business School.