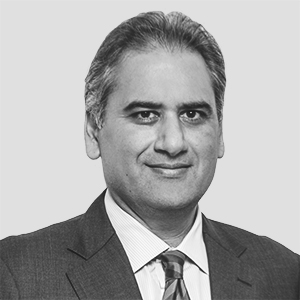 Shehreyar Hameed is a Managing Director in the Hedge Fund Solutions Group's Institutional Client Solutions team based in London. He is involved with institutional client coverage and managing the Hedge Fund Solutions Group's sovereign and institutional client relationships in the Middle East.
Before joining Blackstone in 2018, Mr. Hameed was Managing Director in J.P. Morgan Asset Management's Sovereign Group covering institutions in the Middle East. Prior to this he was an Executive Director at Goldman Sachs International's Fixed Income Currency & Commodities Division focused on alternatives fundraising from clients in the Middle East. Mr. Hameed started his career at ABN AMRO Bank in Asia where he worked in various departments including structured finance, syndications and asset securitization.
Mr. Hameed received a BA in Economics from Bard College and an MBA from University of Chicago Booth School of Business.