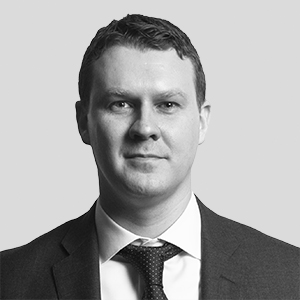 Scott Shellenhamer is a Managing Director of the Hedge Fund Solutions Group.  Mr. Shellenhamer is involved in the design and development of the Hedge Fund Solutions Group's proprietary software systems, which support all aspects of the group's operations.
Before joining Blackstone in 2019,  Mr. Shellenhamer served as the Head of Software Engineering  for Capstone Investment Advisor where he was responsible for developing the firm's proprietary trading, risk, and analytics systems.  Prior to Capstone, he worked as a Software Engineer for LucidRisk, LLC, a FinTech startup, where he developed and integrated custom risk management systems for hedge fund clients. 
Mr. Shellenhamer graduated with a BS in Computer Science from Penn State University as well as a MS in Scientific Computing from New York University.