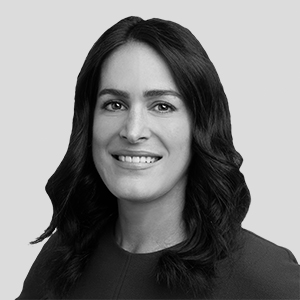 Sarah Foster is a Managing Director in the Private Equity Institutional Client Solutions group, where she is involved in raising capital for Blackstone's private investment funds and maintaining relationships with the Firm's Limited Partners.
Since joining Blackstone in 2011, Ms. Foster has managed relationships with BX shareholders and has executed strategic initiatives and M&A transactions on behalf of Blackstone and its clients. Before joining Blackstone, Ms. Foster was an investment banker at Deutsche Bank and Lehman Brothers.
Ms. Foster received a BS in Management from Tulane University's A.B. Freeman School of Business, where she graduated summa cum laude and earned majors in Finance and Accounting. Ms. Foster currently serves on the Board for A Fair Shake for Youth.