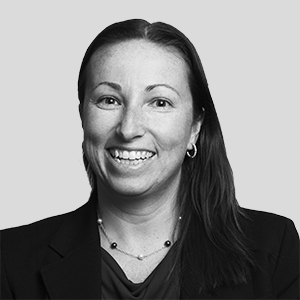 Sara Davis is a Managing Director in the Real Estate Group, based in New York.  Ms. Davis is involved with valuations, performance and investor reporting for the global BPP real estate fund platform.
Before joining Blackstone in 2019, Ms. Davis spent over 17 years at Morgan Stanley where she most recently was an Executive Director in MSIM's Real Assets Group, leading the portfolio management team for the global opportunistic real estate funds.
Ms. Davis received a BS in Finance and International Business from Manhattan College, where she graduated summa cum laude and an MBA from Fordham University.  Ms. Davis is a member of the NCREIF/PREA Reporting Standards Council.