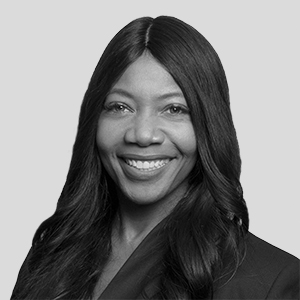 Robin Wynn is Senior Managing Director and Global Head of Employee Relations in the Human Resources group. Ms. Wynn focuses on coaching and guiding senior business leaders on employee issues. She also oversees the "Respect at Work" program and engages in various initiatives to help mitigate and control the firm's risk.
Before joining Blackstone in 2008, Ms. Wynn worked as a HR Business partner supporting the liquids businesses in the Citi Alternative Investments business at Citigroup. She also played a key role supporting the Global Private Equity business at Warburg Pincus. She has held the following positions: Vice President, Senior HR Generalist at Deutsche Bank; Divisional VP, HR Generalist/Employee Relations Officer at UBS PaineWebber; and Assistant Vice President of Technology Staffing and a variety of roles at Chase Manhattan Bank.
Ms. Wynn received a BA in Behavioral Sciences from Concordia College and a MS from Fordham University.
Ms. Wynn is also the recent author of a Harvard Business Review article entitled "When to Bring in a Professional Coach."