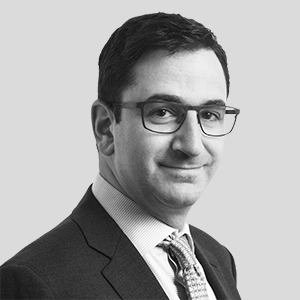 Rob Horn is the Global Head of the Sustainable Resources Group for Blackstone Credit. In this role, Mr. Horn oversees investment activities focused on energy transition, climate change solutions, and a broad range of sectors related to sustainable investing. In addition, Mr. Horn is a member of Blackstone's ESG committee which helps to develop and implement the firm's ESG policies. Mr. Horn also sits on various investment committees of Blackstone Credit. Mr. Horn serves on the board of directors of various companies, including Altus Power and ClearGen.
Prior to joining Blackstone Credit, Mr. Horn worked in Credit Suisse's Global Energy Group, where he advised on high yield financings and merger and acquisition assignments for companies in the power and utilities sector.
Mr. Horn has a bachelor of commerce from McGill University, where he graduated with academic honors.