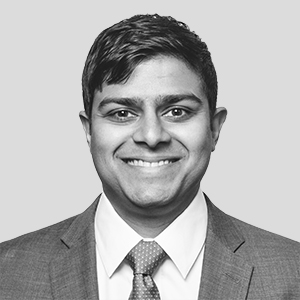 Ravi Desai is a Senior Managing Director of the Hedge Fund Solutions Group. Since joining Blackstone, Mr. Desai is involved in hedge fund manager evaluation, selection, and monitoring, as well as structured and corporate credit investments.
Prior to joining Blackstone in 2015, Mr. Desai was a Managing Director at Caprok Capital. Prior to Caprok, Mr. Desai was a Portfolio Manager at Tolis Advisors, and prior to that, a Vice President at Bear Stearns.
Mr. Desai received a BA in Economics and Political Science from Columbia University.