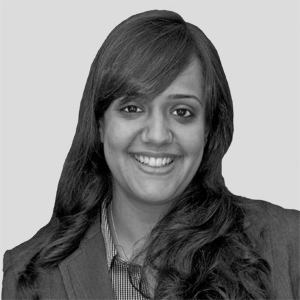 Priya Tandon is a Managing Director and Chief Administrative Officer in the Real Estate Finance group. She is involved with financial planning and analysis, expense management, budgeting, compensation and other administrative matters for the group.
Before joining Blackstone in 2010, Ms. Tandon worked at Bank of America Merrill Lynch focused on financial planning and analysis for the Global Wealth Management division.
Ms. Tandon received a B.S. in Finance and Economics from Rutgers University and an MBA from Cornell University.