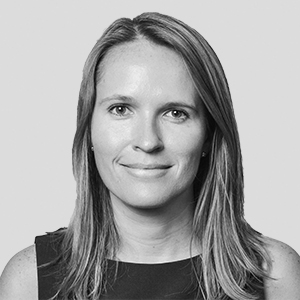 Paula is a Managing Director in the Global Corporate Affairs Group. She serves as a media spokesperson for the firm and advises on communications issues.
Ms. Chirhart joined Blackstone in 2015 from global financial services provider Macquarie Group where she served as Senior Vice President of Corporate Communications in the Americas. During her eight-year tenure at Macquarie, she served as the primary spokesperson for several its businesses including Macquarie Infrastructure and Real Assets (MIRA). Prior to joining Macquarie, she served as a Vice President at Abernathy MacGregor, a leading NY-based financial communications firm, where she worked on communications efforts relating to transactions, crisis management and corporate reputation building. She started her career as a Research Associate for the National Center on Addiction and Substance Abuse (CASA) at Columbia University.
Ms. Chirhart received a BA from The University of Virginia.