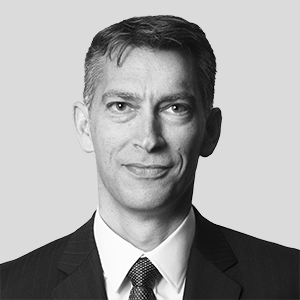 Neil Schwartz is a Managing Director in the Legal and Compliance Department and is the Chief Compliance Officer for Blackstone's Strategic Partners and Insurance Solutions businesses.
Before joining Blackstone in 2019, Mr. Schwartz was the General Counsel and Chief Compliance Officer of Aurmedis Global Investors LP. From 2011 to 2016, Mr. Schwartz was the Chief Compliance Officer and Associate Counsel at Tiger Global Management, LLC and from 2006 to 2011 Mr. Schwartz was a Vice President and Regulatory Counsel in the Legal and Compliance Department at The D.E. Shaw Group. Prior to D.E. Shaw, Mr. Schwartz was a Senior Counsel at the U.S. Securities & Exchange Commission where served in both the Division of Enforcement and the Counseling and Legal Policy section in the Office of the General Counsel. Mr. Schwartz began his career serving as a law clerk to the Hon. William A. Acker on the U.S. District Court in Birmingham, Alabama.
Mr. Schwartz received his JD with honors from the Washington College of Law at American University, where he served as the Critical Essays Editor of the American University International Law Review, and his BA from Tufts University.