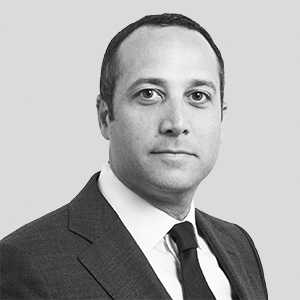 Mr. Sobol is a Managing Director and Portfolio Manager of the structured credit strategies in Blackstone Credit's Liquid Credit Strategies ("LCS") unit. He also sits on the Global Structured Credit Investment Committee.
Prior to joining Blackstone Credit, then known as GSO Capital Partners, in 2018, Mr. Sobol worked at Axonic Capital, most recently as a Portfolio Manager for their hedge fund, long-only and separately accounts. Prior to that, Mr. Sobol was a Managing Director at Cantor Fitzgerald, where he was head of the firm's CLO trading desk. Before joining Cantor Fitzgerald in 2009, Mr. Sobol was a Vice President at Agamas Capital responsible for CDO/CLO investing, and prior to Agamas Mr. Sobol was a Vice President at Ivy Asset Management. 
Mr. Sobol received a B.A. in Finance from the University of Rhode Island.