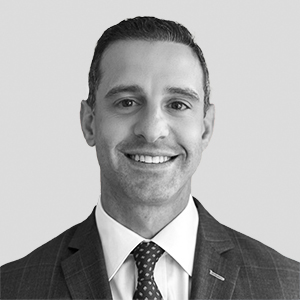 Michael Addeo is a Managing Director with Blackstone Credit, and is involved in leading restructuring activities. In this role, Mr. Addeo is involved in recapitalizations of existing portfolio companies and sources new investment opportunities around restructuring transactions. Since joining Blackstone Credit, then known as GSO Capital Partners, in 2011, he has also been involved in both debt and equity investments in the U.S. and Europe, with a specific focus on distressed and special situations investing. From May 2015 to May 2017, Mr. Addeo worked in Blackstone's London office.
Before joining Blackstone Credit, he was a Vice President in equity research at Wolfe Research covering transportation companies, and specializing in the trucking, logistics, and rail sub-sectors. Prior to Wolfe Research, Mr. Addeo began his career with Deutsche Bank's Private Wealth Management division.
Mr. Addeo graduated cum laude with a BS in Business Administration and a double major in Finance and Accounting from Georgetown University's McDonough School of Business. He is a CFA® Charterholder and previously served on the board of directors of Warrior Met Coal, Inc.