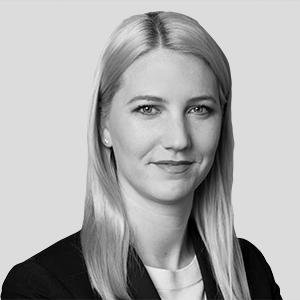 Megan Hayes is a Managing Director and Chief Operating Officer of Blackstone's Technology and Innovations group.
Before joining Blackstone in 2022, Ms. Hayes worked at Capital One, where she held several roles across the firm's technology group and most recently led the engineering delivery for Capital One's New to Credit and Subprime Credit Card businesses. Prior to Capital One, she worked at Morgan Stanley, Bank of America and UBS in various areas including Digital, Data and Product.
Ms. Hayes received a BA in Physics from New York University and a BE in Electrical Engineering from Stevens Institute of Technology.