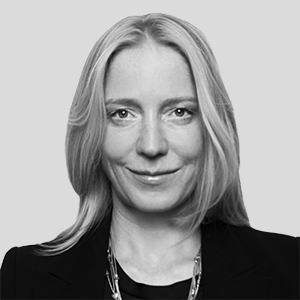 Marion Buten is a Managing Director and COO of BXC's alternatives business in Europe. In this role, she focuses on portfolio and team management, and leverage for European direct lending strategies. In her prior roles within BXC she was involved in the origination, structuring and monitoring of various European direct lending deals and was also a member of the European and US CLO franchise.
Before joining Blackstone in 2003, she worked at UBS as an Associate Director within the Leveraged Finance and Corporate Finance teams in Zurich, London and New York.
Ms Buten received a Master's Degree with distinction from the European School of Management, where she completed a three year master's program in Paris, Oxford and Berlin.