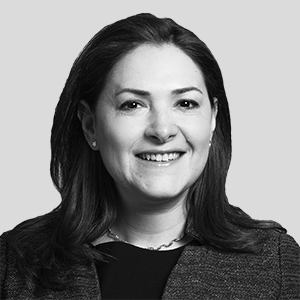 Marina Felman is a Managing Director with BAAM where she oversees the Trade and Financing Documentation Group. Ms. Felman advises on a wide array of financing matters, including derivatives, liquid, fund and structured financing arrangements across BAAM's Hedge Fund Solutions business.
Prior to joining Blackstone in 2019, Ms. Felman was the General Counsel and Chief Compliance Officer at Antecapio Investment Partners, a multi-strategy registered investment adviser. Ms. Felman began her legal career at S.A.C. Capital Advisors and later transitioned to Point72 Asset Management, where she served as Counsel in the Legal Department for over a decade to support structuring, trading and execution of capital markets and financing transactions across asset classes for global affiliates. Prior to law school, Ms. Felman was an Analyst in the Syndicated Finance Group at JPMorgan.
Ms. Felman received a BA in Economics and Psychology from Barnard College at Columbia University, and a JD from New York Law School.