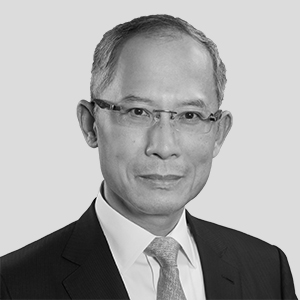 Liping Zhang is a Senior Managing Director and Chairman, Greater China of Blackstone.
Mr. Zhang has over 30 years of financial industry, corporate management and government sector experience. He commenced his career at China's Ministry of Foreign Trade & Economic Cooperation in Beijing in the early eighties and held a number of senior positions at other organizations including Co-CEO, Greater China and Vice Chairman of the Global Investment Banking Department of Credit Suisse, Managing Director of Pacific Concord Group, Managing Director and Geographic Head – Greater China Region of Dresdner Banking Group and Director of Merrill Lynch Investment Banking Division.
Mr. Zhang graduated from Beijing University's school of International Business & Economics and received a master's degree in International Affairs and International Law from St. John's University in New York. He also attended NYU Stern's MBA program. He is currently a member of the Chinese People's Political Consultative Committee, Guangxi Autonomous Region, a member of the Board of Trustees of Beijing University of International Business and Economics, a member of the Hong Kong Trade Development Council Financial Services Advisory Committee and the Asian Financial Forum Steering Committee.