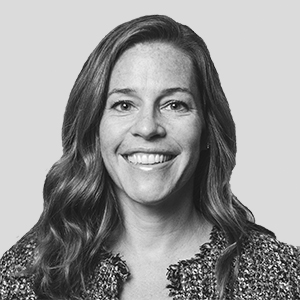 Lindsay Sampson is a Managing Director and HR Business Partner supporting the Finance, BXii and Enterprise Operations teams. In this role, Lindsay partners with her clients and the global HR team to develop a comprehensive people and talent management strategy, which includes organizational design, training and development.
Before joining Blackstone, Lindsay was the Global HR Business Partner for Finance, Risk, Compliance and Legal at BNY Mellon. She also spent over 10 years at Barclays Bank in a variety of senior HR positions across multiple geographies including the US, UK, Japan and South Africa. Most recently, she was the senior HR Business Partner for Infrastructure in the Americas, and the Head of HR for the Corporate and Investment Bank in Africa.
Lindsay earned her BA in Political Science from the University of Connecticut and her MPA in Policy Analysis and Evaluation from Baruch College, CUNY.