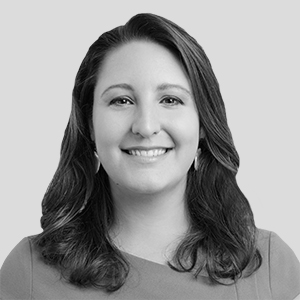 Katie Keenan is a Senior Managing Director in the Blackstone Real Estate Debt Strategies ("BREDS") group and Chief Executive Officer of Blackstone Mortgage Trust (NYSE:BXMT), a publicly-traded commercial mortgage REIT managed by Blackstone. Ms. Keenan leads all aspects of BXMT, a real estate finance company that originates senior loans collateralized by commercial real estate in North America, Europe and Australia. Ms. Keenan is also involved in commercial debt investments across the global BREDS platform and is based in New York.
Before joining Blackstone in 2012, Ms. Keenan held positions at G2 Investment Group, Lubert-Adler Real Estate Funds and in the Real Estate Investment Banking Group at Lehman Brothers.
Ms. Keenan graduated cum laude with an A.B. in History from Harvard College. She sits on the Board of Directors of Getting Out and Staying Out and the Advisory Board of Governors of NAREIT, and is a member of WX New York Women Executives in Real Estate.