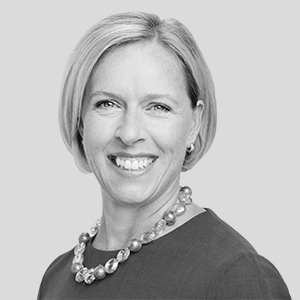 Kathleen Hogan is a Senior Managing Director and Chief Internal Auditor at Blackstone. In this role, she leads the global internal audit practice and Sarbanes-Oxley program to support the strategic objectives of the organization. Ms. Hogan reports directly to the Audit Committee of the Board of Directors.
Prior to this role, Ms. Hogan was the Head of Operations in the Hedge Fund Solutions group, providing strategic leadership and oversight for the middle office, fund accounting, financial reporting, third party risk management, management reporting and process re-engineering initiatives.
Before joining Blackstone in 1999, Ms. Hogan worked as an auditor at Deloitte, specializing in the financial services industry.
Ms. Hogan graduated from Pace University with a BBA in Public Accounting and is a Certified Public Accountant.