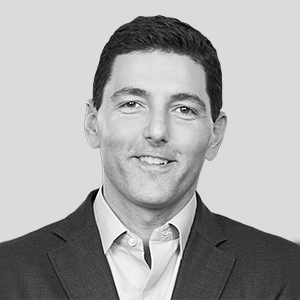 Jon Korngold is the Global Co-Head of Technology Investing and Head of Blackstone Growth (BXG), which is focused on providing capital to companies seeking to manage the execution risks associated with high-growth environments. Jon is a member of both the BXG and Tactical Opportunities Investment Committees.
Prior to joining Blackstone in 2019, Jon was a member of General Atlantic's Management and Investment Committees, Chairman of the firm's Portfolio Committee, and led the firm's Global Financial Services and Healthcare sectors. Jon also previously worked at Goldman Sachs in the Principal Investment Area and in the Mergers & Acquisitions groups in London and New York, respectively. Jon has spent extensive time in China, where he studied Mandarin Chinese at Peking University and did pro bono work for the U.S. Embassy's Foreign Commercial Service in Beijing.
Jon is active with Harvard University, where he is a member of the Harvard College Fund's Executive Committee and where he Co-Chairs fundraising for his College class. In addition, he is a member of The Council on Foreign Relations, has been an Adjunct Professor at Columbia Business School, a member of the Rockefeller University Council, a member of the New York Weill Cornell Council, a member of the Young Presidents Organization (YPO), a Young Global Leader of the World Economic Forum, a Commissioned Kentucky Colonel, and a member of the American Museum of Natural History's Advisory Council. Jon has also served as a Trustee of the Cleveland Clinic, of The Dalton School, of The Central Park Conservancy and of the 92nd Street Y, among other institutions.
Jon has also been recognized for his efforts in the financial services sector, including having been ranked #1 in Institutional Investor's list of global Financial Technology dealmakers on multiple occasions.
He received an AB in Economics from Harvard College, graduating with Honors, and earned his MBA from Harvard Business School.