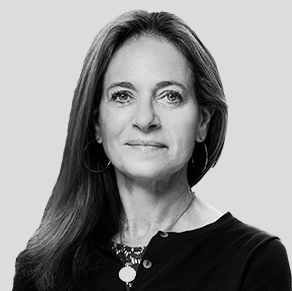 Joan Solotar is the Global Head of Private Wealth Solutions. She serves on the firm's Management Committee. Blackstone's Private Wealth Solutions' mission is to bring institutional quality products across a broad spectrum of alternative asset classes to high net worth clients and their advisors. Ms. Solotar also serves on the board of directors of First Eagle Investment Management.
Before joining Blackstone in 2007, Ms. Solotar was Head of Equity Research at Bank of America Securities and a highly ranked Institutional Investor All Star financial services  analyst at Credit Suisse and Donaldson, Lufkin & Jenrette.
Ms. Solotar is a member of the Board of Trustees of East Harlem Tutorial Program and East Harlem Scholars Academies. She wrote a Harvard Business Review article entitled, "Truths for our Daughters," and co-authored,  "Truths from My Daughter." 
Ms. Solotar received a BS in Management Information Systems from the State University of New York at Albany and an MBA in Finance from New York University.