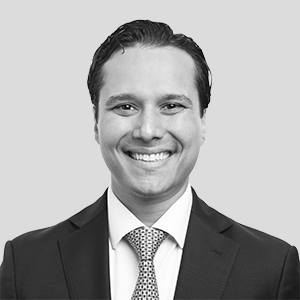 Jan-Michael Guerra is a Managing Director in Asset Based Finance within Blackstone's Structured Finance Group, where he focuses on investments in RMBS, ABS, whole loans, and other real estate-related securities.
Before joining Blackstone, Jan-Michael worked at GoldenTree Asset Management where he was responsible for structured product investments, focusing on asset backed, residential, CRE, and esoteric structured product transactions. Prior to that, Mr. Guerra was at Goldman Sachs where he was a trader on the RMBS and ABS credit desk.
Mr. Guerra holds a BA in Physics from the University of Chicago, where he graduated with Honors.