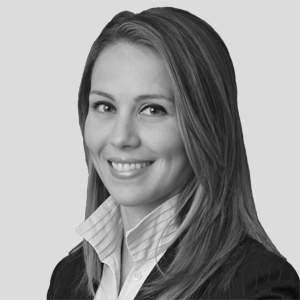 Iliana Sobczak is a Managing Director of the Hedge Fund Solutions Group.
Before joining Blackstone in 2009, Iliana worked at FrontPoint Partners as the Co-Product Specialist for the FrontPoint Multi-Strategy Fund. Prior to FrontPoint, Iliana was a member of the U.S. Institutional Advisory Group at Morgan Stanley Investment Management, where she focused on delivering the resources and capabilities of the firm to institutional investors. Prior to Morgan Stanley, Iliana was an Investment Consultant at Mercer Investment Consulting, where she provided institutional clients with advice on overall plan strategy and structure, manager selection and evaluation, investment policy development and performance measurement.
Iliana received a BA cum laude in business and international relations from Lake Forest College and an MBA with concentrations in finance, strategic management and entrepreneurship from The University of Chicago Graduate School of Business. Iliana holds the Chartered Financial Analyst designation. She is a member of the CFA Institute and the New York Society of Security Analysts.