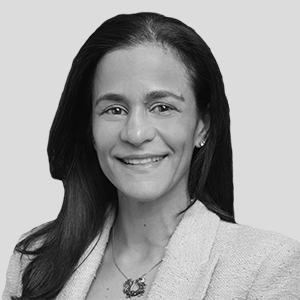 Ida Hoghooghi is a Senior Managing Director and the Chief Operating Officer of Blackstone Insurance Solutions (BIS).
Ms. Hoghooghi joined Blackstone in March 2022 after over 16 years at Goldman Sachs, where most recently she served as Chief of Staff to the Chairman and CEO and Secretary to the Management Committee. She also held leadership roles in investor relations, corporate communications and legal. Prior to joining Goldman Sachs, Ms. Hoghooghi was an associate at Sullivan & Cromwell LLP.
Ms. Hoghooghi received a BA from Duke University and a JD from Harvard Law School. She currently serves on the Board of Directors of Sanctuary for Families.