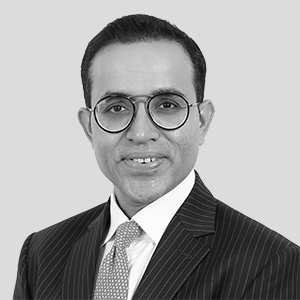 Himanshu Dodeja is a Senior Managing Director in the Legal and Compliance Group. Since joining Blackstone in 2016, Mr. Dodeja has advised on various investments across private equity, real estate, tactical opportunities, and growth. 
Before joining Blackstone, Mr. Dodeja was a partner at Cyril Amarchand Mangaldas in Mumbai, where he focused on private equity and mergers and acquisitions.
Mr. Dodeja completed his post-graduate studies in corporate law, from New York University and is licensed to practice in India and New York. Mr. Dodeja is a member of the Federation of Indian Chambers of Commerce & Industry's committees on capital markets and private equity. He currently serves as a director on various boards including ASK Wealth Advisors Private Limited and Blackstone India Advisors Private Limited.