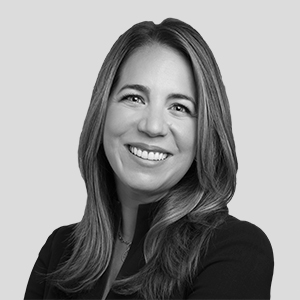 Heather von Zuben is a Senior Managing Director of Blackstone and Chief Operating Officer of Blackstone Credit.
Ms. von Zuben joined Blackstone in 2022 after 15 years at Goldman Sachs Asset Management where she held a range of leadership roles in business development across alternative investment asset classes and investment solutions, most recently as a Partner and the Global Head of Wealth Management Alternatives, where she led relationships with private wealth investment firms and the development of investment solutions for individuals. Prior to that, she led private equity business development efforts for both private wealth and institutional clients as the Global Head of Private Equity Client Engagement and Product Strategy. She started her career as a legal associate at Davis Polk & Wardwell.
Ms. von Zuben received her B.S. from Georgetown University and her J.D. from Columbia Law School.