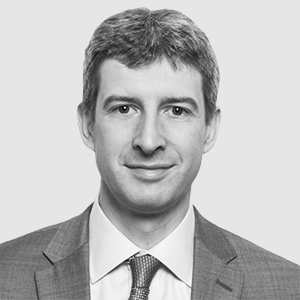 Mr. Jones is a Managing Director, U.S. credit research analyst, focused on structured credit investments, and a member of Blackstone Credit's Liquid Credit Strategies Capital Formation team.  Mr. Jones is responsible for the origination of U.S. CLOs with a focus on CLO structuring, and is involved with structured credit investments, both making investment recommendations and monitoring current positions. He also sits on the CLO Origination Committee.
Prior to joining Blackstone Credit, then known as GSO Capital Partners, in 2014 Mr. Jones worked at Morgan Stanley, where he was responsible for the structuring and marketing of U.S. CLO transactions.  Mr. Jones was at various times responsible for structuring and origination of reREMICs and other securitized products. Mr. Jones began his career in management consulting.
Mr. Jones received a B.A. from Cambridge University and an M.B.A. in Finance from The Wharton School at the University of Pennsylvania, graduating as Palmer Scholar.