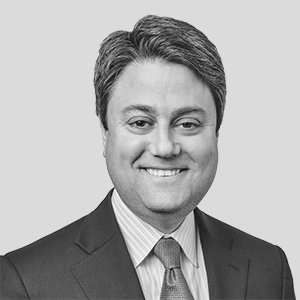 Frank Cohen is the Global Chairman of Core+ Real Estate. He is also the Chairman and CEO of Blackstone Real Estate Income Trust.
Since joining Blackstone in 1996, Mr. Cohen has played an integral role in the growth of the real estate business. He previously held multiple leadership positions, overseeing Americas Acquisitions and later the Core+ Real estate business from its early days. He has been involved in over $100 billion of real estate transactions, including many of the firm's notable investments, including Equity Office, CarrAmerica Realty, Trizec and IndCor Properties.
Mr. Cohen received a BA from Northwestern University, where he graduated from the Honors Program in Mathematical Methods in the Social Sciences, with a double major in political science.
He serves on the Board of Trustees for Northwestern University, as a Trustee of the Urban Land Institute and on the NAREIT Advisory Board of Governors. He also serves as a director of Tricon Residential Inc. (TSX:TCN) and several Blackstone portfolio companies.