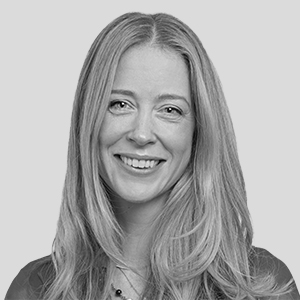 Emily Yoder is a Senior Managing Director, Strategic Relationship Management. Ms. Yoder services as a primary interface with Blackstone's banking and other financial services partners. In this role, Ms. Yoder is responsible for delivering firm-wide approach to relationship management.
Before joining Blackstone in 2021, Ms. Yoder worked at JPMorgan as a Managing Director in their Senior Relationship Management team, focusing on hedge funds and alternative asset managers. Ms. Yoder started her career in trading for JPMorgan, and was a founding member of the Emerging Markets Eurobond Trading team at JPMorgan in London. Ms. Yoder was the primary risk taker focusing on FX, Cross-Currency Swaps, and Local Market government bonds in CEEMEA & Latin America.
Ms. Yoder graduated from Rice University in Houston, Texas with a B.A. in Mathematical Economic Analysis and Latin America Studies.