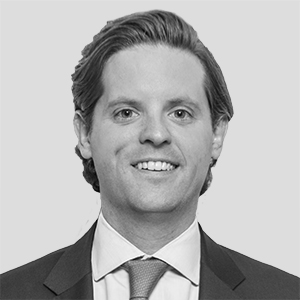 Edward Simmons is a Managing Director in the Institutional Client Solutions Group and Head of the European Private Capital Group. Based in London, he manages the firm's relationships with European family offices and select private investors on a variety of levels. In his capacity, Mr. Simmons works across the firm's business units to provide solutions for large pools of private capital and helps source potential new investment opportunities.
Before joining the London office, Mr. Simmons was based in New York where he helped launch Blackstone's Private Wealth Solutions business. Mr. Simmons initially joined Blackstone in 2008 as a Research Analyst within the firm's Private Equity Group.
Prior to Blackstone, Mr. Simmons spent several years at AllianceBernstein where he advised clients on investment strategies and portfolio construction. Mr. Simmons received his B.A. from Hobart College.