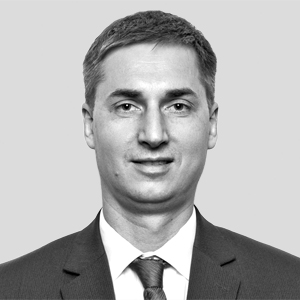 Dmitry Biryukov is a Managing Director of the Hedge Fund Solutions Group. Since joining Blackstone, Mr. Biryukov has been involved in the design and development of BAAM's proprietary software systems, which support all aspects of the group's operations.
Before joining Blackstone in 2012, Mr. Biryukov worked as a Senior Developer for America ToGo (ATG) designing software solutions for BAAM. Before ATG he was a System Architect for RPT Group (now Red Vision), a title searches and real property data solution company. Prior to that, Mr. Biryukov worked as Principal Consultant for PricewaterhouseCoopers in Kyrgyzstan, Moscow and Arlington, Virginia in a variety of software development projects for USAID, Russian Oil and Gas clients and the US DOD.
Mr. Biryukov graduated with a MS in Computer Science from the Kyrgyz Technical University.