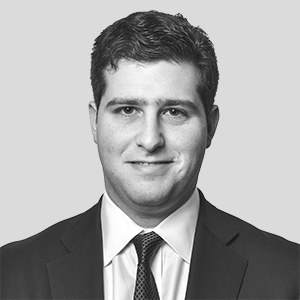 David Kaden is a Managing Director in the Tactical Opportunities Group, where he is involved in the execution of the firm's investments. Tac Opps is Blackstone's opportunistic investment business which invests globally across asset classes and industries and seeks to identify and execute on attractive, differentiated investment opportunities. Mr. Kaden is currently a member of the Board of Directors of ARKA, Draken and Diamonds Direct and an observer to the board of Bridger Aerospace and Cargo X. 
Before joining Blackstone in 2015, Mr. Kaden worked at the White House where he was the Director for International Economics on the National Security Council and National Economic Council. He previously served as the assistant chief of staff to the President and CEO of the Federal Reserve Bank of New York.
Mr. Kaden received an AB from Harvard College, a JD from Yale Law School, and served as a law clerk to Judge Jose A. Cabranes on the United States Court of Appeals for the Second Circuit. He is a term member of the Council on Foreign Relations.