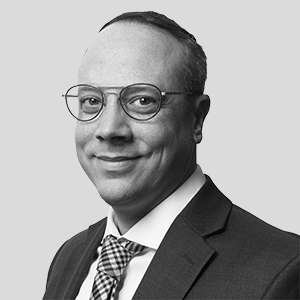 David Goldberg is a Managing Director with Blackstone in the Global Fund Finance group where he oversees the accounting, financial reporting and fund administration for Blackstone's credit, liquid and insurance funds.
Before joining Blackstone in 2008, Mr. Goldberg was an AVP at Lehman Brothers in the Real Estate Private Equity Group overseeing two real estate mezzanine funds. Prior to that Mr. Goldberg worked as a manager in the joint venture group at New Plan Excel Realty Trust. Mr. Goldberg began his career in the financial services group at PricewaterhouseCoopers.
Mr. Goldberg received a BA from Queens College, City University of New York, where he graduated with Cum Laude, with a major in Accounting and Information Systems and a minor in Economics. He is a license Certified Public Accountant.