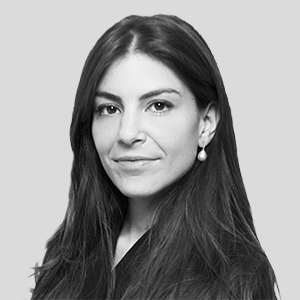 Chloe Kyprianou is a Managing Director of the Hedge Fund Solutions Group based in London. Ms. Kyprianou handles institutional client coverage and business development for the Group's Continental European investors.
Before joining Blackstone in 2014, Ms. Kyprianou spent six years in Investment Banking at Lehman Brothers and Nomura focusing primarily on origination, advisory and execution of Equity Capital Markets transactions by European issuers.
Ms. Kyprianou received a Bachelor of Science in Economics from the Wharton School of the University of Pennsylvania.