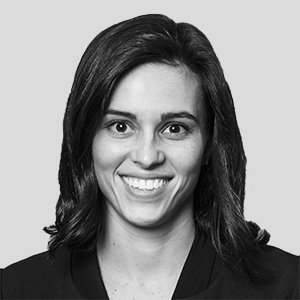 Chelsea B. Nelson is a Principal at Blackstone Credit in the Institutional Client Solutions group. Since joining Blackstone Credit, then known as GSO Capital Partners, in 2016, Ms. Nelson has focused on marketing and client relationships.
Prior to joining Blackstone, Ms. Nelson was a Junior Associate on the Investment Team at Octagon Credit Investors. Prior to joining Octagon in 2013, Ms. Nelson was in the E-Commerce / Fixed Income Sales & Trading Group at Morgan Stanley.
Ms. Nelson earned her BS in Business Administration with a concentration in Finance from the University of Richmond, where she graduated cum laude, and is a CFA Charterholder.