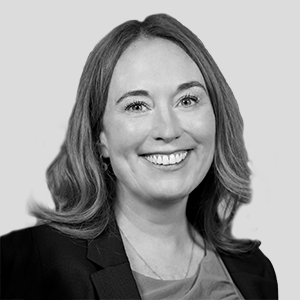 Bridget Hagan is a Managing Director of Blackstone Insurance Solutions (BIS). In that role, she leads regulatory strategy and engagement in support of our insurance business.
Before joining Blackstone, Ms. Hagan was a founding partner at Mindset, an advocacy and advisory firm where she led the insurance practice group. She also served as Chair of the Federal Reserve's Insurance Policy Advisory Committee. She previously served as the head of federal government relations for Nationwide Insurance and worked as a policy analyst at the American Academy of Actuaries. She started her career working as a congressional aide to former state insurance commissioner and U.S. House member Earl Pomeroy.
Ms. Hagan holds a J.D. from Georgetown University Law Center and a B.A. from Harvard.