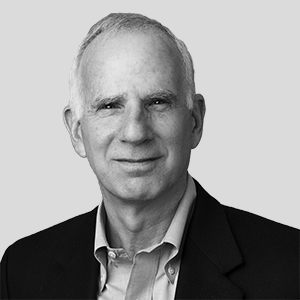 Barry Gertz is a Managing Director in the Blackstone Life Sciences group, having joined Blackstone as part of its acquisition of Clarus in December of 2018.
Dr. Gertz joined Clarus in October 2014 from Merck (NYSE: MRK) where he was Senior Vice President and Head of Global Clinical Development, overseeing all aspects of Merck's clinical research. He brings 28 years of experience in drug development, from exploratory clinical pharmacology to global phase 3 trials. While at Merck, Dr. Gertz was instrumental in the development and approval of more than 25 new drugs and vaccines, including the blockbuster products Fosamax and Januvia as well as the initial indication for Keytruda. Dr. Gertz has co-authored over a hundred scientific publications appearing in the Journal of Clinical Investigation, the Journal of Clinical Endocrinology and Metabolism, and the New England Journal of Medicine. Dr. Gertz currently is a member of the Advisory Boards of Abide Therapeutics, EMD Serono, the Institute for Translational Medicine and Therapeutics at the University of Pennsylvania School of Medicine and is a member of the Board of Trustees of the Perelman School of Medicine at the University of Pennsylvania.
Dr. Gertz received an MD, PhD and BA from the University of Pennsylvania.