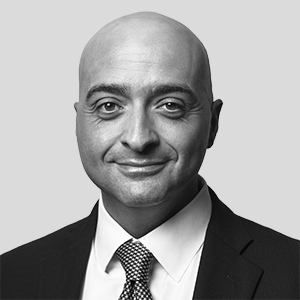 Anthony DeRose is a Managing Director in the Legal and Compliance Department and is the Chief Compliance Officer of Blackstone Securities Partners L.P. In addition, Mr. DeRose oversees the Central Compliance and Conflicts Clearance teams.
Before joining Blackstone in 2020, Mr. DeRose was a Managing Director in Compliance at Deustche Bank and before that he served as Deputy Chief Compliance Officer at Och-Ziff Capital Management. From 2008 to 2016, Mr. DeRose was a member of Compliance at Goldman Sachs and was named a Managing Director in 2013.  From 2004 to 2008, Mr. DeRose was a Senior Vice President in Legal & Compliance at Lehman Brothers, and he began his career as a Corporate Associate at Cadwalader, Wickersham and Taft.
He received his BS magna cum laude from Binghamton University School of Management and his JD from Brooklyn Law School, where he was a member of the Journal of Law and Policy and the Moot Court Honor Society.