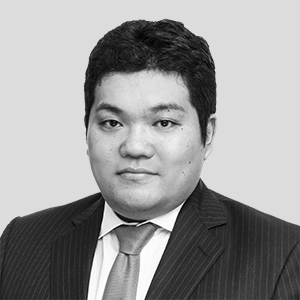 Andrew K. Hamada is a Managing Director of the Hedge Fund Solutions group based in Japan. He is the Head of BAAM Japan Business Strategy.
Prior to joining Blackstone in 2015, Mr. Hamada was an Executive Director at Morgan Stanley, where he was a product specialist and oversaw the Alternative Investment Group's investment products and lead the manager due diligence process. Mr. Hamada was also responsible for relationships with financial institutions, large pension plans, and pension consultants. Prior to joining Morgan Stanley, Mr. Hamada worked at Legg Mason's Quantitative Analysis Group as a research consultant and was a research assistant at the Biostatistics Laboratory at the Johns Hopkins Medical Institute.
Mr. Hamada graduated from Johns Hopkins University where he completed a Bachelor of Science degree in Mathematical Sciences/pre-medicine.