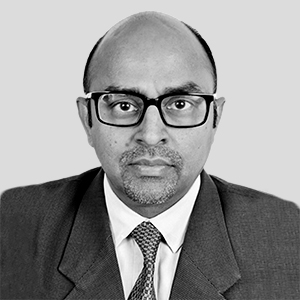 Anand Vijay Jha is a Managing Director, Government Relations, India. He is responsible for political, legislative and regulatory risk matters for Blackstone and its portfolio companies and overseeing policy initiatives at all levels of governments in India.
Before Joining Blackstone, Anand worked as the Chief Corporate Affairs Officer for United Breweries (a Heineken Group company) and Walmart in India. He was responsible for all issues on Public Affairs, Communications and ESG for these companies.
Anand was an Indian Civil Servant for two decades. He has worked as a policy maker and implementor with several Indian government departments, as well as a land development and anti-trust regulator for the government of India. His last assignment with government of India was with the Competition Commission of India (CCI) as Additional Director General (Investigations).
Anand received an LLM from Durham University (UK), and an MBA from FMS University of Delhi. He is a graduate in Mathematics (BSc.) and Law (LLB) from the University of Delhi. He is a member of Oxford University, Said Business School's Corporate Affairs Academy.